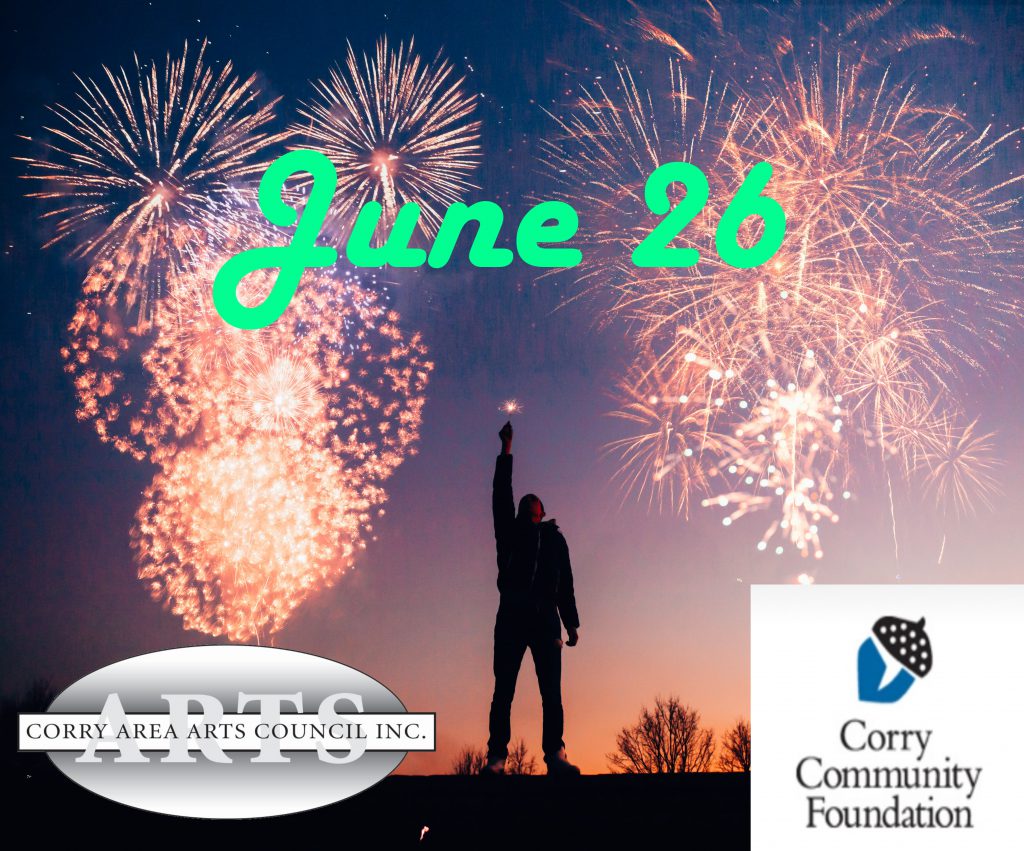 We all heard the sad news this week of the complete cancelation of this year's Corry Fest. We don't consider it the fault of the Corry Chamber or anyone else involved; it just seems many vendors weren't willing to commit the time and effort necessary for just a single day event.
That being said, we were broken hearted to think that the City of Corry might not have anything to look forward to this summer, so we wanted to step up and deliver SOMETHING.
In the spirit of celebration, The Corry Area Arts Council, thanks to funding from the Corry Community Foundation and the cooperation of the City of Corry, Corry City Council, and Gibson Fireworks and Custom Apparel are THRILLED to announce that there will be a fireworks show on Saturday June 26th at dusk!
The fireworks will be set off at the Soccer Fields on Sciota Road, near the American Legion, just as they were in 2019. That's right! The people who bring you Thursday in the Park music are going to KICK OFF the seasonal fireworks shows the week before July 4th, so that you and your families can still stick to any other holiday travel plans you may have already made, while enjoying a show right here at home!
Speaking of Thursday in the Park, follow our Facebook page or stay tuned right here to the website as more information on that will be coming VERY soon!
Given the short notice, it wasn't possible for us to arrange a full day festival complete with food trucks, etc… but a celebratory fireworks display is at least SOMETHING our community can unite behind and look forward to, and we hope it is just the beginning of more events coming down the line this summer!