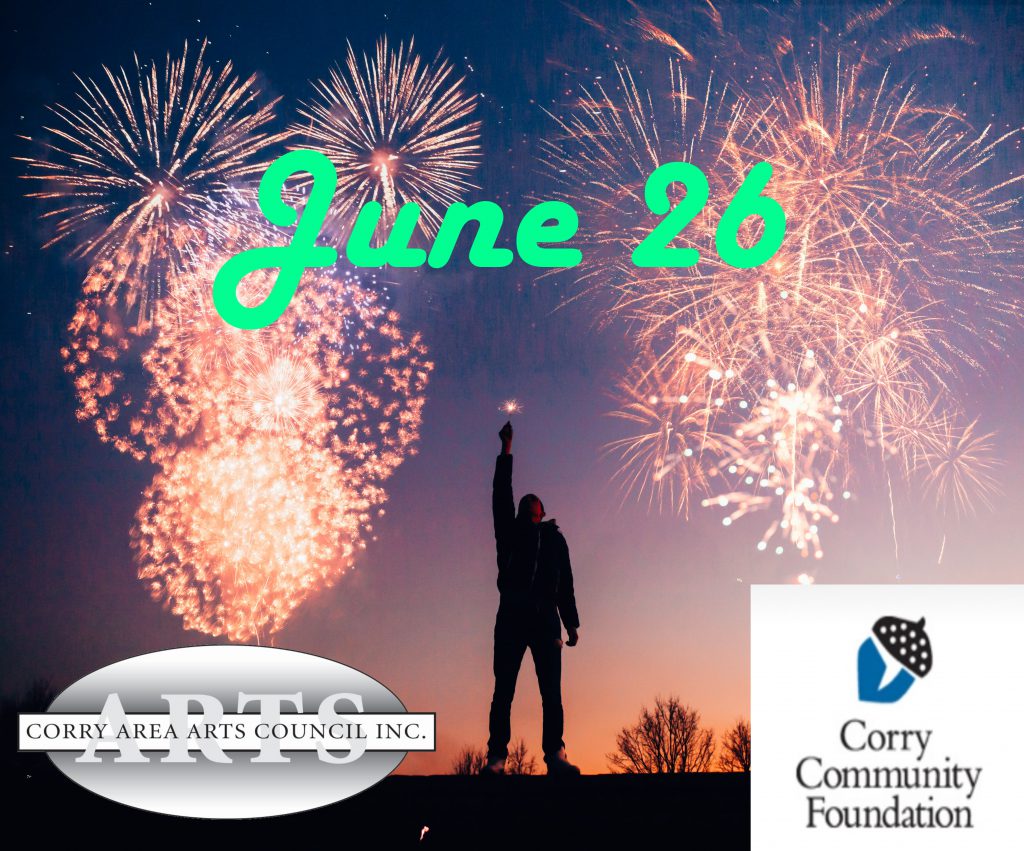 Friendly reminder: a fireworks show for everyone will be held at the Soccer Fields on Sciota road near the American Legion here in Corry this Saturday, June 26th!
This fireworks show was made possible thanks to a grant award from the Corry Community Foundation!
As with all of our events this summer, we still encourage social distancing and mask wearing when interacting face to face with people.