Presenting The 31st consecutive year for Corry Area Arts Council's Thursdays in the Park.
All bands are expected to perform live at the City Park in downtown Corry on Center Street from 7:00 PM to 9:00 PM each Thursday, beginning June 9th through August 25th.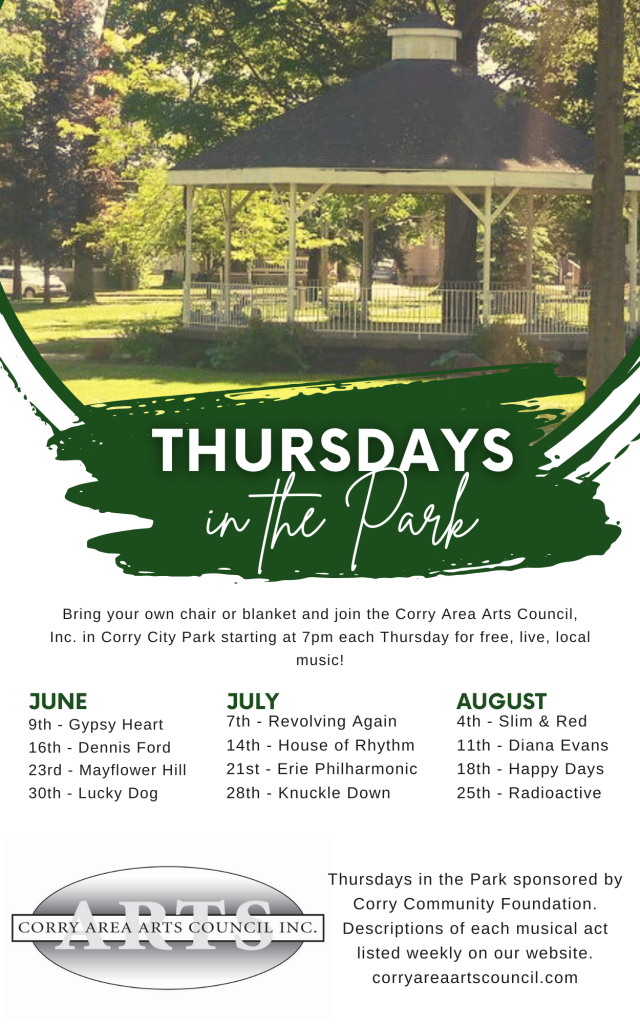 Each band will get their own detailed announcement the Friday before their appearance at the city park, look forward to each announcement!
June 9th: Gypsy Heart
June 16th: Dennis Ford
June 23rd: Mayflower Hill
June 30th: Lucky Dog
July 7th: Revolving Again
July 14th: House of Rhythm
July 21st: The Erie Philharmonic, performing Tubby the Tuba – Full event begins at 6PM
July 28th: Knuckle Down
August 4th: Slim and Red
August 11th: Diana Evans
August 18th: Happy Days
August 25th: Radioactive
Thursdays in the Park is sponsored by the Corry Community Foundation.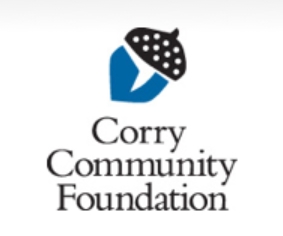 Support for The Erie Philharmonic is provided in part by:
The Clarence E. Beyers Music Performance Fund of the Erie Arts Endowment via Erie Arts & Culture
Northwest Bancorp, Inc. Charitable Foundation
Peterson Cartridge Co.
Corry Fabrication